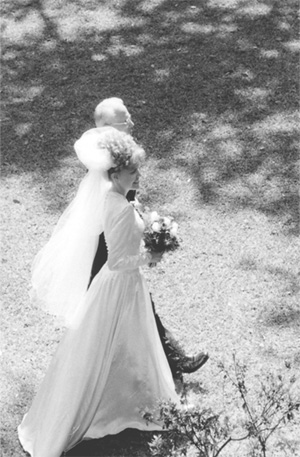 Can you imagine your perfect wedding video? Every wedding is a unique and extraordinary moment in time. Light Wave Communications has the confidence and expertise to capture that moment and preserve it for your viewing pleasure. Our creative objective is to record all the individual activities that will enable the story of your wedding to unfold through careful editing. Our goal is to work closely with you to produce what you want- and a presentation you will enjoy sharing with family and friends forever. Please call or write for a complete list of options and services: lightwave@midcolumbia.net or call 509-493-3883.
No matter which option you choose, you always get personal, professional service! References and demo reels by request.
Additional services:
"Life Story" commemorative video
For weddings, anniversaries, and memorial services.
An imaginatively composed mix of still images, video, and film of yourself, family and friends from over the years, compiled into a dynamic program with music. You choose the music you would like, order the images by number, and Light Wave Communications will digitize everything into a program that can be shown during a wedding rehearsal dinner or reception, an anniversary banquet, memorial service, or in commemoration of any special event. Titles are added according to your specifications. Add a special touch with a wedding invitation or announcement.
Compression for the Web
Light Wave Communications offers full video compression services to provide you with files for streaming from a web site, playback from within PowerPoint presentations, or Podcast. All popular formats and file sizes can be made. Please ask for details and a cost estimate.
Contact: lightwave@midcolumbia.net or call 509-493-3883 (Studio) 503-701-0435 (Mobile) for a free consultation to determine the scope of your project.